Welding rotator Series
The Welding turning-roller series includs the self-alignment and the adjustable types.The series is used to weld,polish and assemble the cylinder-shells,and to line the shells with ruber.The self-alignment turning roll can be adjusted by lead screws and bolts grading.They can be controlled with AC frequency converter,and the linear velocity is displayed by the digital.They are advanced and reliable.We also can design the customize vrious types of the turning-rolls in accordance with the customer's requirement.

Tilt angle of rollerbed can be automatically adjusted as per diameters of workpiece,and no manual adjustment is needed.Polyurethane rollers have high bearing capacity and strong driving ability.According to driving mode,it could be devided into unilateral driving.
We also can design the customize various types of the rotator in accordance with the customer's requirement.
Main technical parameters:
  ZG Series Self-aligning Welding Rotator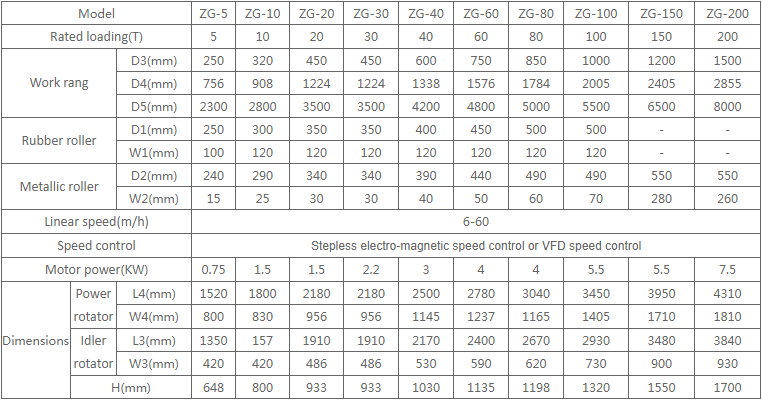 SKG Series Lead Screw adjustable Welding Rotator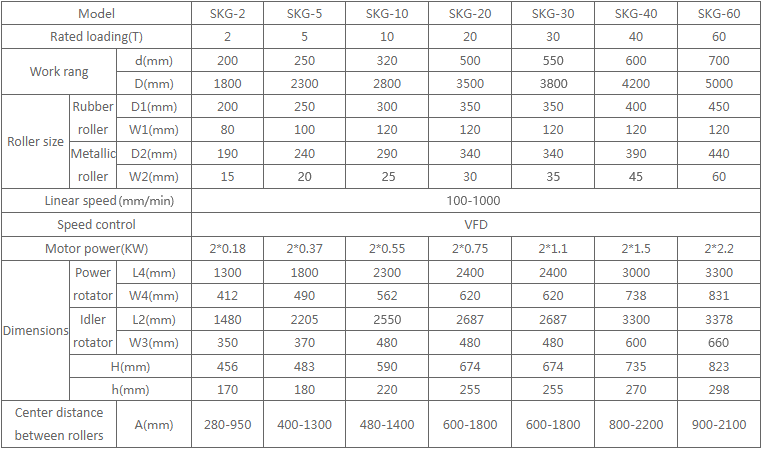 KG Series Conventional Welding Rotator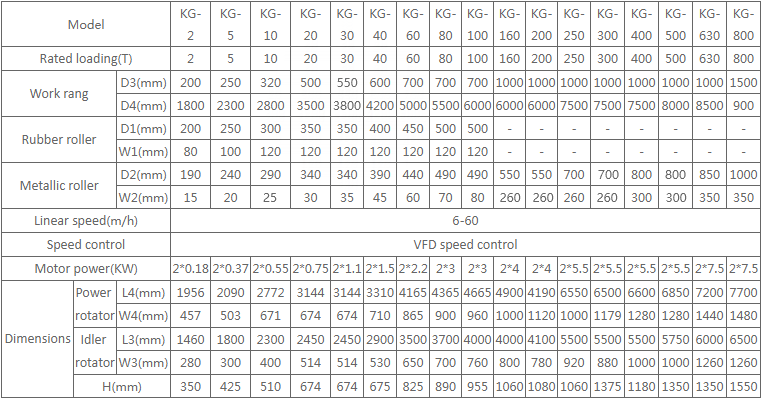 Above are the standard parameter,also we can design according to the customer requirement.